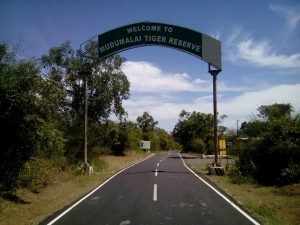 Tiger Reserve entrance, Mudumalai website
We set off from Ooty at dawn, eyes peeled for elephants and other wild creatures known to roam the roadside. We head further uphill amid foggy greenery, following the narrow winding road through the Nilgiri—Blue—Mountains and down toward the plains.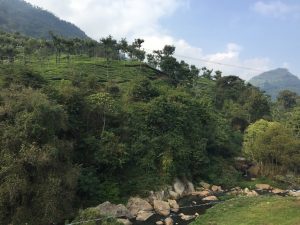 36-hairpin turns later (!), we near the Mudumalai—Land of Ancient Hills—Wildlife Reserve. Our excitement mounts. Here lives India's largest tiger population!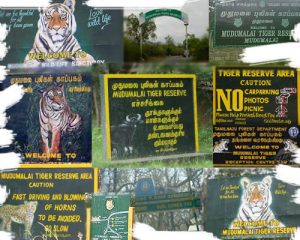 Photo, Mudumalai website
Entering the park, a former princely game reserve, our driver slows to a creep. Within moments, we spot a wild gaur–Indian bison.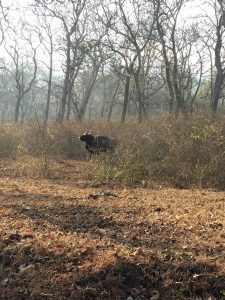 Next, Mr. Peacock, flaunting his stuff.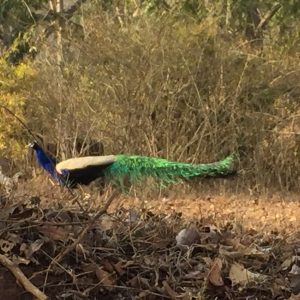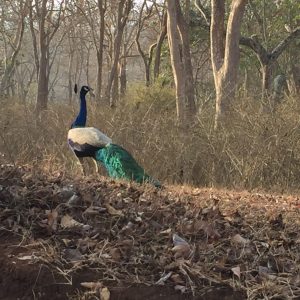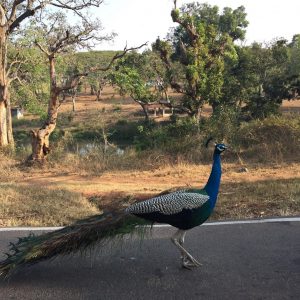 This langur looks like he's waiting for a ride. As you can see, these creatures are in command of the roads.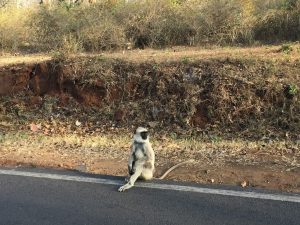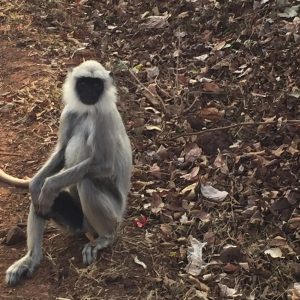 We're told crocodiles live down there… maybe they're enjoying an early lunch. (Hikers are not allowed in this reserve; you can imagine why.)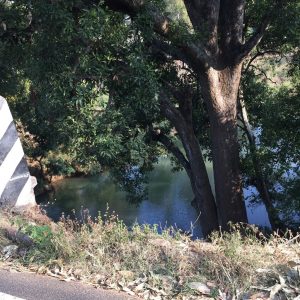 Our first elephants.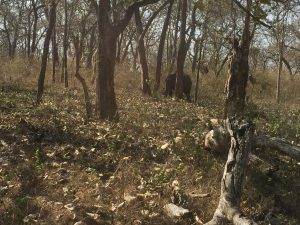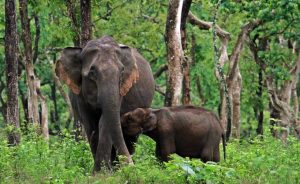 Elephants, Mudumalai website
We hit a roadblock, passengers hanging from their vehicles, peering to the right. The word spreads: TIGER! There is a rustling in the brush, the passage of a dark figure, but too swiftly for a photo. He retains his mystery, but at least others have sighted him.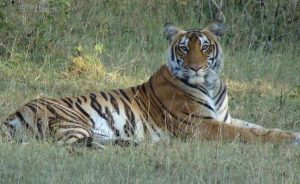 Tiger, Mudumalai website
The following is from the park's visitors center.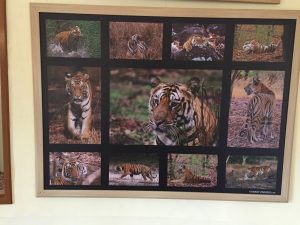 Too soon we reach the end of the wildlife reserve, back to big, bustling India.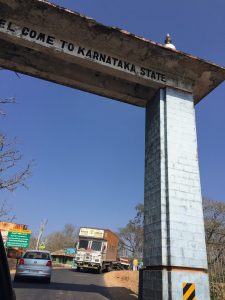 Next stop: Mysore: Palaces and the end of the road