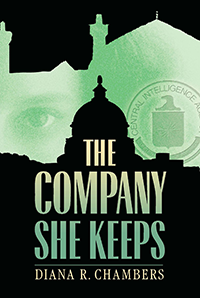 Back in DC, Nick Daley is after a mole at the heart of the US defense establishment, and to get next to him, he enlists the help of the spy's innocent young lover, Evelyn Walker, nicknamed E. Later, Nick's boss pressures him to recruit E for other Company operations. After all, it's a matter of national security, which justifies anything. Or does it?
The blowback of the events in Stinger brings CIA officer Daley home from Afghanistan, his focus now on high-tech espionage. His first target is a mole at the heart of the U.S. defense establishment. To pursue the case, he recruits the spy's naive young lover, Evelyn Walker, known since childhood as E.
Despite his growing feelings for his new agent, he is forced to send her into further danger… a world of danger from Europe's grand boulevards to Iran's Grand Bazaar. During this time, E grows into a savvy worldly woman with her own plans.
Buy the book:
Praise for The Company She Keeps:
"A spy story with a twist—and a revealing view inside the 'Company.' The Company She Keeps is a page-turner that takes you behind the headlines, from Washington, D.C. to Tehran. I couldn't put it down."
—Robert Janes, producer, "Charlie's Angels," "Hawaii Five-O"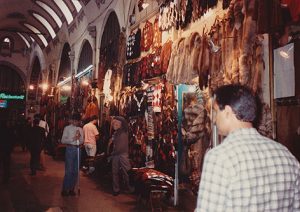 "The Company She Keeps will take you on a rollercoaster ride through dangerous relationships, deception, romance, mystery, steamy sexual scenarios, and more! I'm looking forward to her next one!"
—Robby Schumacher-Gulledge, Novel Dialogue
"A fascinating story about making hard choices and living with the results… When the storyline takes her to the Iran of the Ayatollahs, a somberness and realism step in that (makes it) impossible to put down."
—Randall Masteller, www.spyguysandgals.com
"This is a fabulous book and a fast read. (It) will pique your interest from beginning to back page. Plots and twists are never-ending."
—Deb Killarney, CoastViews Magazine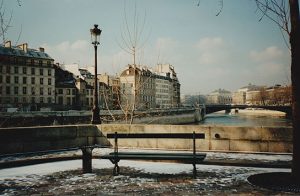 "Chambers' book is a fast-paced tale of a young girl's transition into womanhood. It gives us an inside look at the shadowy side of 'Company.' I recommend (it) to anyone who likes romantic suspense."
—Jennifer Glick, www.MyShelf.com
"Packed with memorable characters and well-researched cultural details, The Company She Keeps takes the reader on a thrilling ride from Washington D.C. to Paris and Tehran. I can't wait to accompany Nick Daley on his next Silk Road adventure!"
—Heidi Noroozy, www.noveladventurers.blogspot.com
"The Company She Keeps… takes us around the world, to the exotic and sublime places we dream of, and leads us into the mysterious world of intrigue and shadowy assignations."
—Roy Sallows, screenwriter, "Friday the 13th: The Series," "Fall Down Dead"