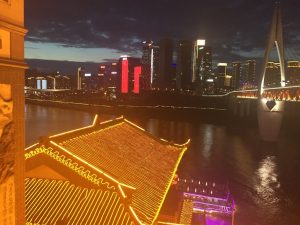 Qianximen Bridge, Chongqing
Research for my book has led me deep into Chinese and WW2 history During that period,

J
apan occupied the prosperous coastal ports, so the Nationalist government moved inland to Chungking, now known as Chongqing.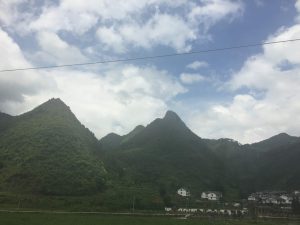 Critical American supplies—including dollars and gold—were flown into Kunming from India. The mountainous road between the two cities was called the 24-Zig Road, for the 24 hairpin curves—traversed daily by more than 2000 fully loaded US military vehicles.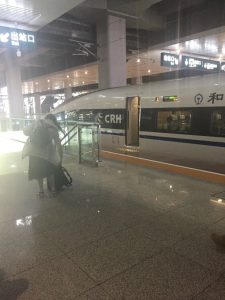 Thanks to China's formidable railway system, our journey takes about five comfortable hours. The mountainous scenery through Guizhou Province is spectacular, much still undeveloped.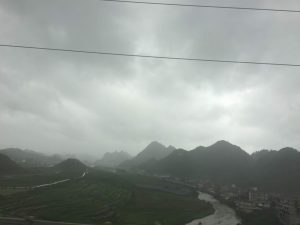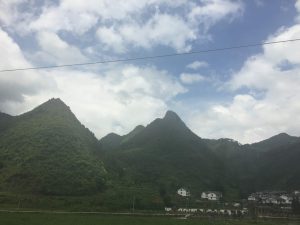 You could eat off the floor of the stations.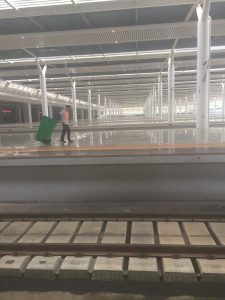 Known as the Furnace City, Chongqing is a huge metropolis rising over the juncture of the Yangtze and Jialing Rivers.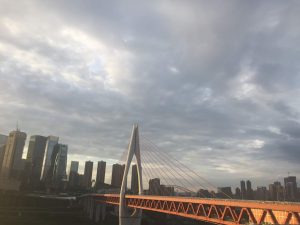 Soon after checking into our hotel, we walk, dripping, to the Jialing riverfront and the Qianximen Bridge, a popular evening hangout.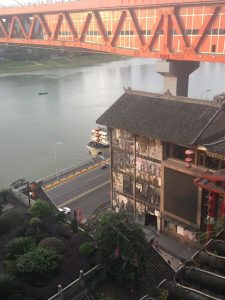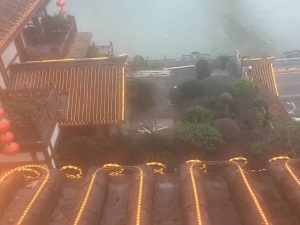 The next morning I visit the new "Old Town," a carefully crafted period recreation of the past. It's jammed as people connect with their history, and I am the only Caucasian there. I like this back alley as a setting for my book.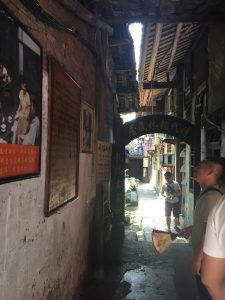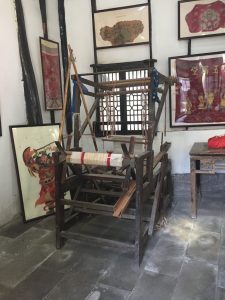 Two lifestyles: a one-room home…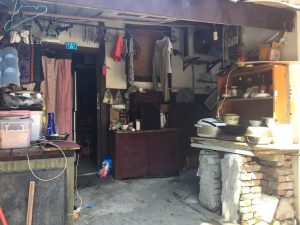 And an ornate 19C bed.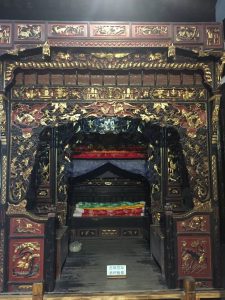 This young man in the Freedom t-shirt resizes my Kunming toe ring for free.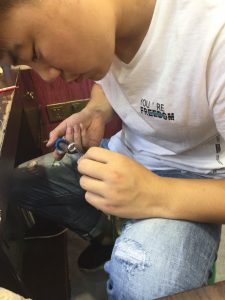 Making noodles under the gaze of a junior soldier?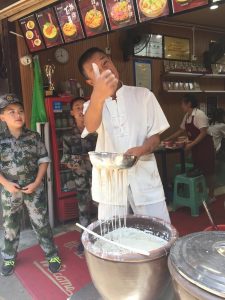 Around midday I set off to visit the hilly base of Dai Li, the controversial Nationalist security chief who worked with US intelligence, including my OSS characters. Following the brutal, post-WW2 civil war between the Communists and Nationalists, the US was long viewed as the enemy. In recent years, China has come to acknowledge America's enormous support in the war against the invaders. In some museums and historic sites there's been an about-face, with vastly different signage and displays.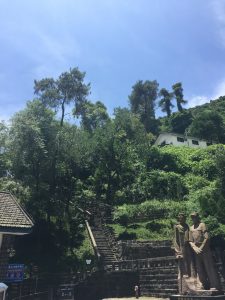 Dai Li's home
General Joseph Stilwell is admired for his salty personality, affection for the Chinese people, and clashes with Generalissimo Chiang Kai-shek. His Jialing riverside home is a museum.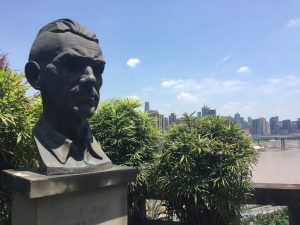 General Joseph Stillwell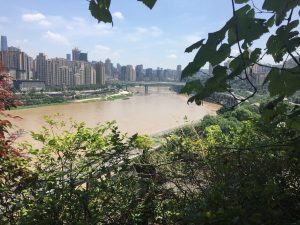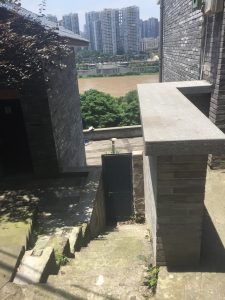 More vintage artifacts at the Flying Tiger museum across the street.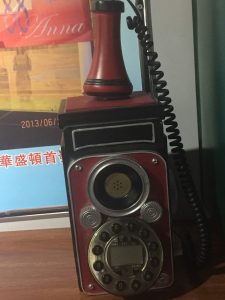 Everywhere in these granite cliffs, I see rock caves where people took shelter during the Japanese bombardment.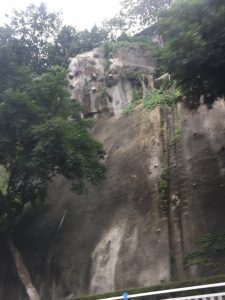 Ignoring the debilitating heat, I continue to the Three Gorges museum, documenting the Yangtze River history up to the Three Gorges Dam. Over twenty years ago, my husband and I cruised the Yangtze, right before the area was flooded for the dam. A display showing the grandeur we experienced.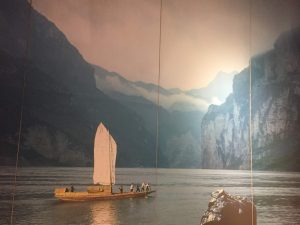 Finally, I ferret out the intimate home-museum of Soong Ching-Ling, widow of the revered early 20C leader Sun Yat-sen.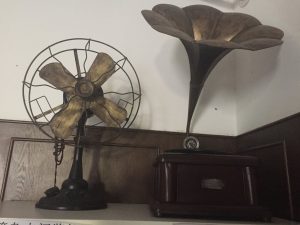 Although Chiang Kai-shek's sister-in-law, she lived a humble life and is a national icon. Behind the gate is the entrance to an underground bomb shelter, claustrophobic and sobering to visit.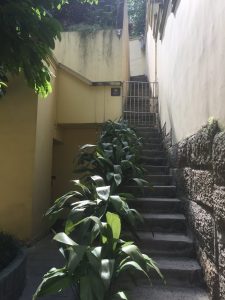 The next day, we try to visit the pier where our Yangtze Paradise ship docked but redevelopment has hit the area.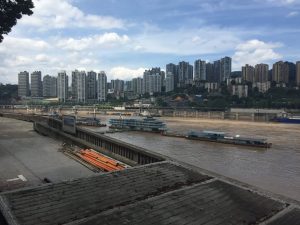 We walk back past a view of past and present.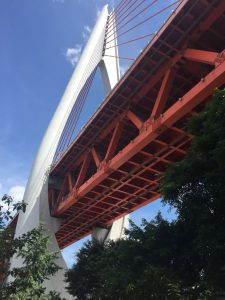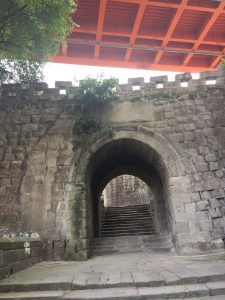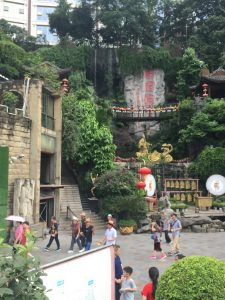 Next: Shanghai, China and Seoul, South Korea